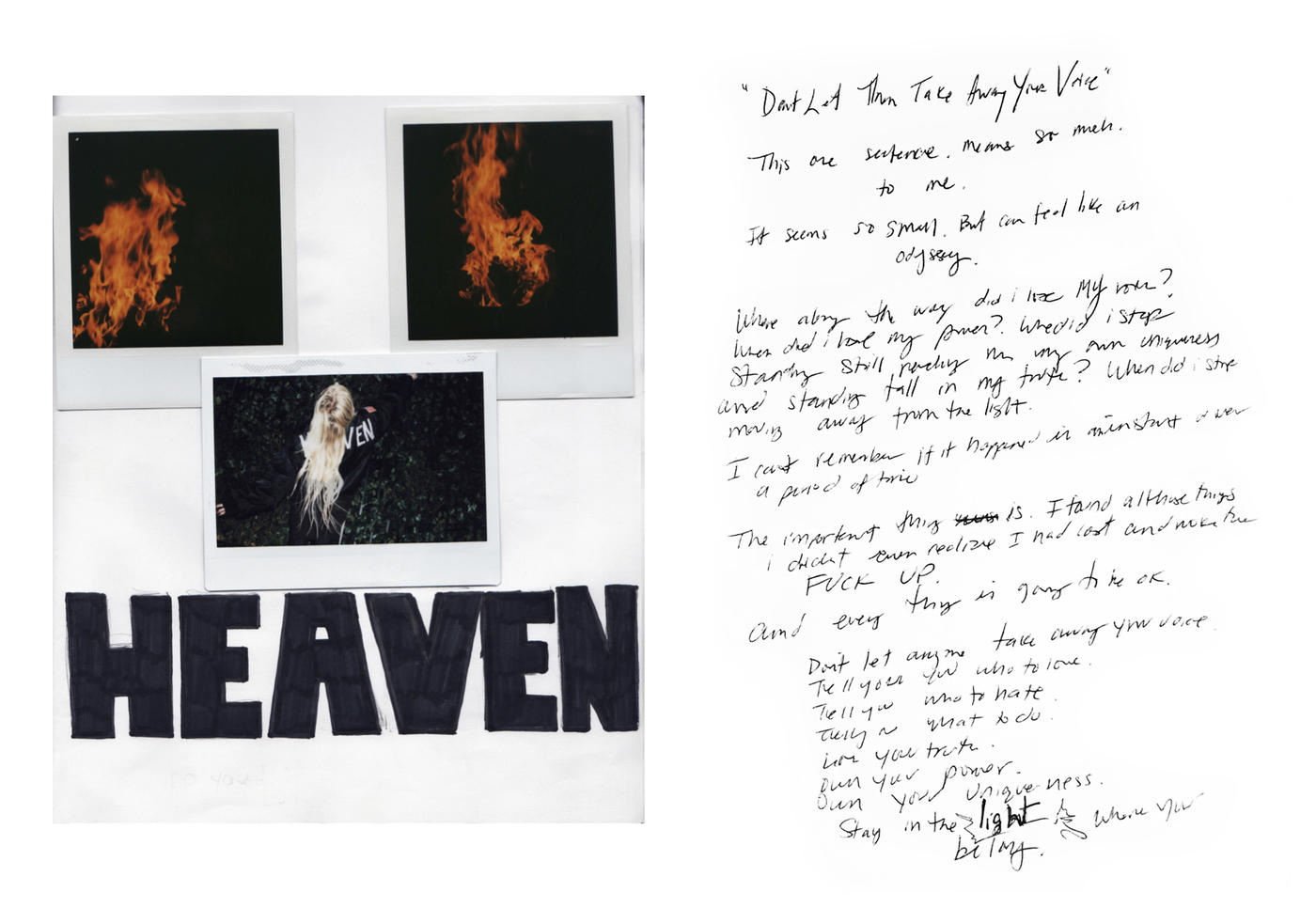 "DON'T LET THEM TAKE AWAY YOUR VOICE"
THIS ONE SENTENCE. MEANS. SO. MUCH. TO ME.

IT SEEMS SO SMALL. BUT CAN FEEL LIKE AN ODYSSEY.

WHERE ALONG THE WAY DID I LOSE MY VOICE? WHEN DID I LOSE MY POWER? WHEN DID I STOP STANDING STILL REVELING IN MY OWN UNIQUENESS AND STANDING TALL IN MY TRUTH?
WHEN DID I START MOVING AWAY FROM THE LIGHT?

I CAN'T REMEMBER IF IT HAPPENED IN AN INSTANT, OR OVER A PERIOD OF TIME.

THE IMPORTANT THING IS. I FOUND ALL THOSE THINGS I DIDN'T EVEN REALIZE I HAD LOST AND WOKE THE FUCK UP.

AND EVERYTHING IS GOING TO BE OK.

DON'T LET ANYONE TAKE YOUR VOICE.
TELL YOU WHO TO LOVE.
TELL YOU WHO TO HATE.
TELL YOU WHAT TO DO.
LIVE YOUR TRUTH.
OWN YOUR POWER.
OWN YOUR UNIQUENESS.
STAY IN THE LIGHT WHERE YOU BELONG.