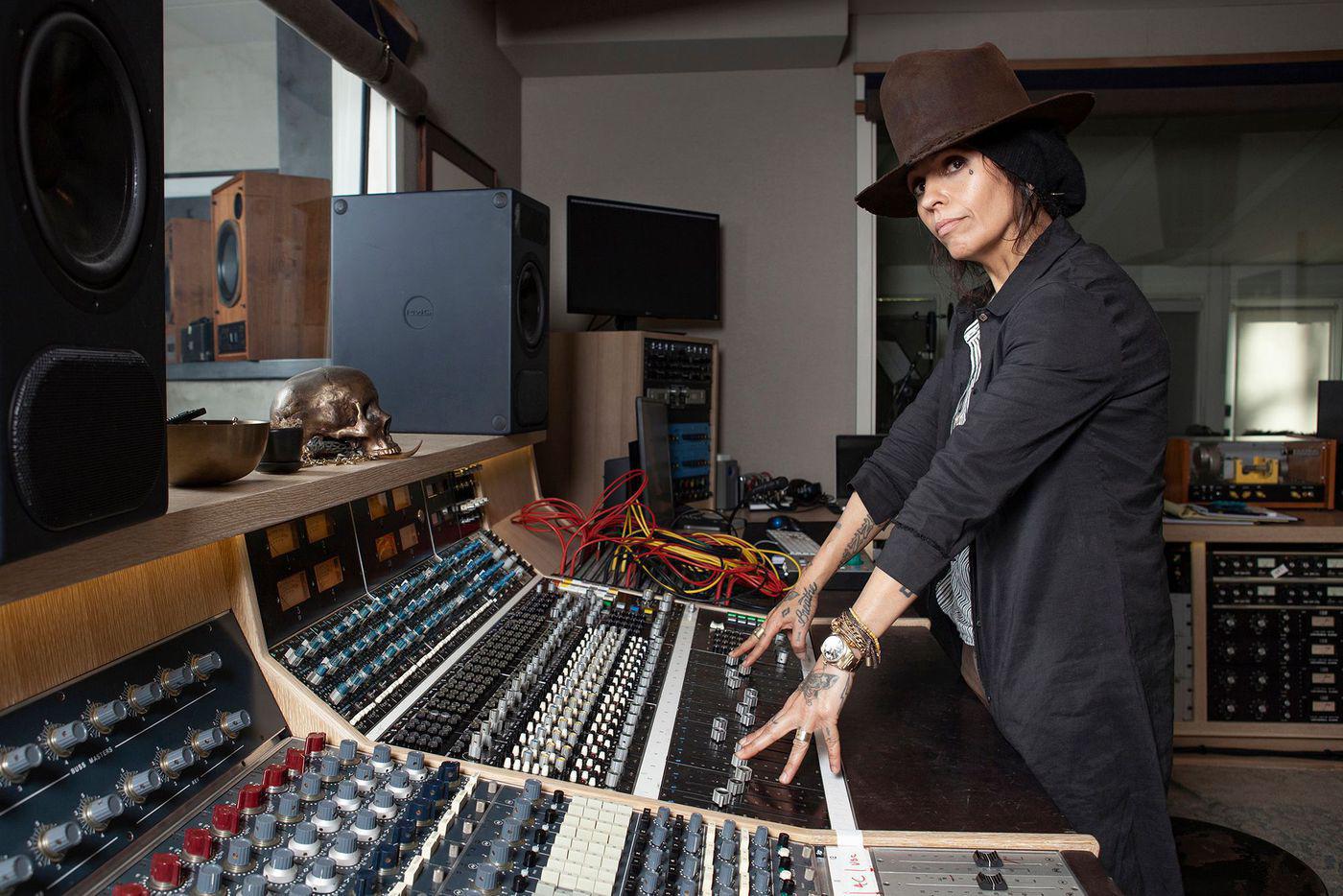 Linda Perry on Producing, Embracing Change, and Living Your Truth
Linda Perry is a prospering beacon of reinvention. Joining the seminal alt rock band 4 Non Blondes in 1989, Linda laid the vocals and played guitar on iconic tracks such as "What's Up?" and "Dear Mr. President." After leaving the band in 1994, she recorded a solo album, In Flight, and established her own record label, Rockstar Records. It was in 2000 that Linda received a call from Pink, who asked her to co-write and produce her sophomore outbreak album, Missundaztood, which went on to sell over 13 million records. Since then, she has written and produced iconic tracks such as Christina Aguilera's "Beautiful" and Gwen Stefani's "What You Waiting For?," and has collaborated with groundbreaking artists such as Joan Jett, Miley Cyrus, Adele, Dolly Parton, and Courtney Love. In 2015, Linda was inducted into the Songwriters Hall of Fame. Most recently, in 2017, she founded We Are Hear, a record label, artist management agency, and music publishing company, with Kerry Brown. Our publisher and founder, Kristin Prim, caught up with Linda over the summer to talk producing, embracing change, and living in your truth.
KP: Before I ever inadvertently succeeded in fashion as a kid or even in publishing, I was a musician, but also a very misunderstood child just trying to make sense of who I was and why it deserved such ridicule. Growing up in the 90s and reaching a partial sense of autonomy in the 00s, some of my earliest memories were of hearing "What's Up?" and the first CD that I ever purchased with my own money was Missundaztood. I think I was six at the time. Needless to say, your entire body of work, from performing to songwriting and producing, has affected me in ways that are simply indelible, and I know that I can confidently say the same about millions of other people around the world. Was lending comfort and catharsis always a goal in your work, or was it something that happened organically through the process? Or both?
LP: First of all, thank you for your kind words. Compliments have an interesting effect on an overachiever. My intention is to be as close to the real version of me. I navigate with honesty and enormous passion. I'm a Latino woman so I have tons of passion. :) My creative vision is to unite people through song, music, transparency, and kindness, and I want to be a baller while doing it.
KP: That said, you and Pink are two of the women that I actually have admired the most throughout my life. I find it so interesting that you both reinvented each other's careers, though that may not have been either one of your initial intentions. How important do you find metamorphosis within careers to be?
LP: Change is unknown and that's why people fear it… Alecia Moore found me and I found her. We were both gonna end up where we were gonna end up. We just got there together. Life is a series of meant to be's. We were meant to create together, but the true lesson was more about trusting instinct. We both rolled the dice and won.
KP: Is there a song that you have written or produced that you are most proud of, and why?
LP: So many songs written and so many songs not heard. This question is hard for me because I never feel like I have had my proudest moment. I don't know if I will ever reach that bliss. Yesterday I wrote a song that I loved. It was amazing. Best song ever. Today I'm beating myself up because I didn't write a song.
KP: You were the first woman in an astounding fifteen years to receive a Grammy nomination for Producer of the Year. There is still such a huge shortage of female producers in the industry, as well as women behind the scenes in general, and this is something that you have advocated for in the past. What are ways in which we can get women more involved? Is there any advice that you would offer to females who may want to write or produce?
"Women are doing much more in this space. They just need to be acknowledged. And they will."
LP: Being a producer wasn't that sexy 15 years ago. Not many women or young girls were running around saying, "Oh yeah, I'm gonna be the dopest producer. " Being a producer got really hip and cool in 2002. It was all about the producer, but before that the majority of people assumed a producer was a messy looking old dude and it wasn't considered cool. Women are doing much more in this space. They just need to be acknowledged. And they will.
KP: You told Larry King that you were "always out," something that I relate to strongly, yet there are still scores of women who don't feel comfortable enough to embrace their truest and most genuine selves. What advice or words of encouragement would you offer those who are on still their own paths of self discovery and acceptance?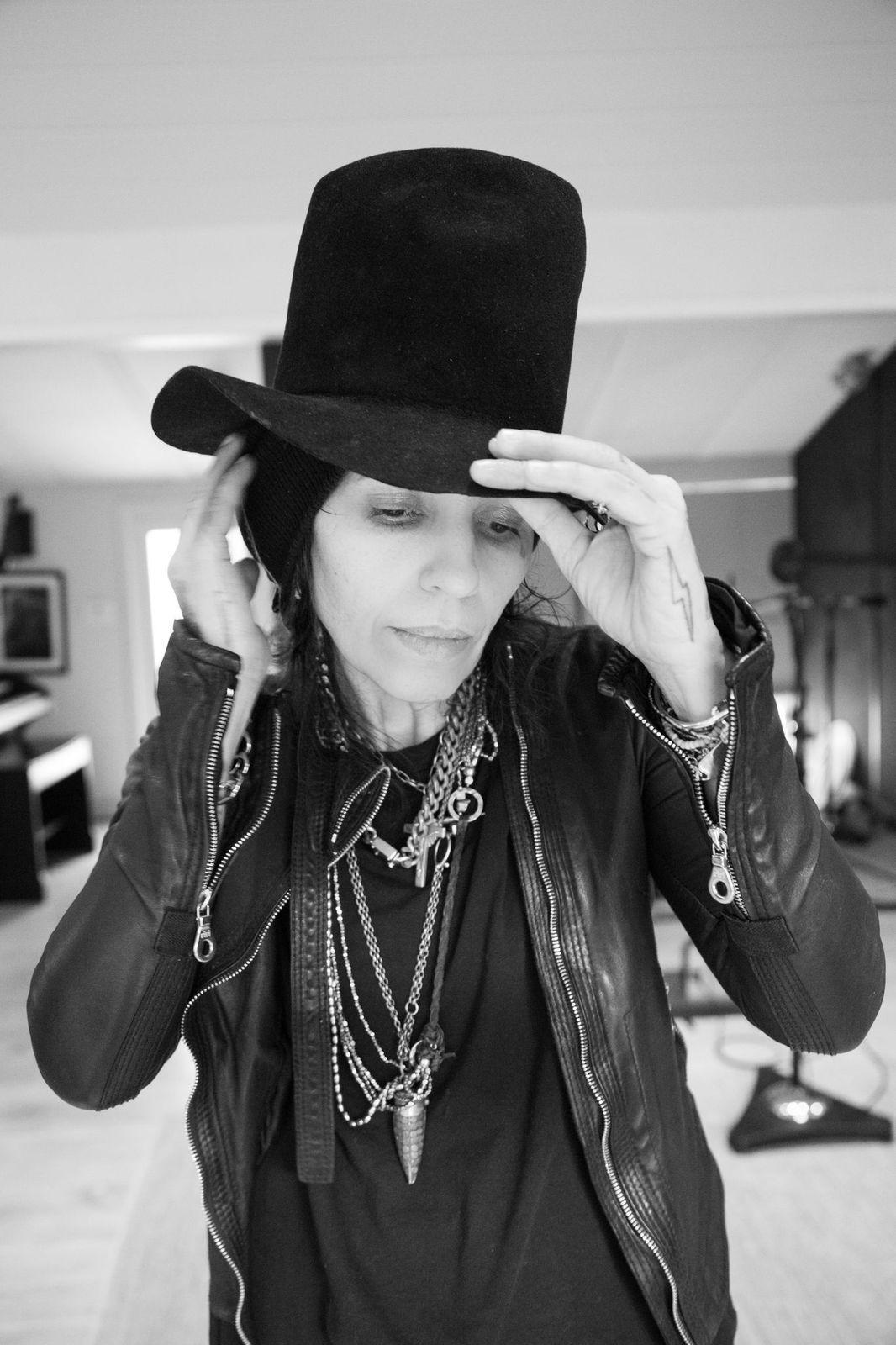 Photo by Kristin Burns
"Being who you are, the real you, is the only way that you can live life. If you are not being who you truly are, then you are not living."
LP: Being who you are, the real you, is the only way that you can live life. If you are not being who you truly are, then you are not living.
KP: I'm a huge Zeppelin fan and have disliked almost every cover of their music that I have ever heard, except for your 4 Non Blondes rendition of "Misty Mountain Hop" (which is incredible) and I also thought Trent Reznor, Atticus Ross, and Karen O did incredible things with their cover of "Immigrant Song" for The Girl with the Dragon Tattoo. As a guitarist myself, I often mourn the loss of tactile music in general… there seems to be such a massive shift to electronic instruments, loops, and samples in today's recordings. Is this something that you advocate for, or against?
LP: I believe in all music, all styles, and all approaches.

KP: Similarly, what do you feel is lacking in the music landscape today?
LP: TRUTH.
KP: Are there any up and coming female performers that you are cultivating or even just admire that we should be listening to?
LP: Willa Amai, Frances Lion, Jesse Jo Stark, Angel Haze.
KP: Your career path, and life in general, has led you to become a beacon of strength, reinvention – and, as a result of that – inner power. What advice would you offer women who feel that they may not have the resilience to discover their truest selves, or to uncover the strength that they hold?
LP: There is only one option: take what is rightfully yours and own it!