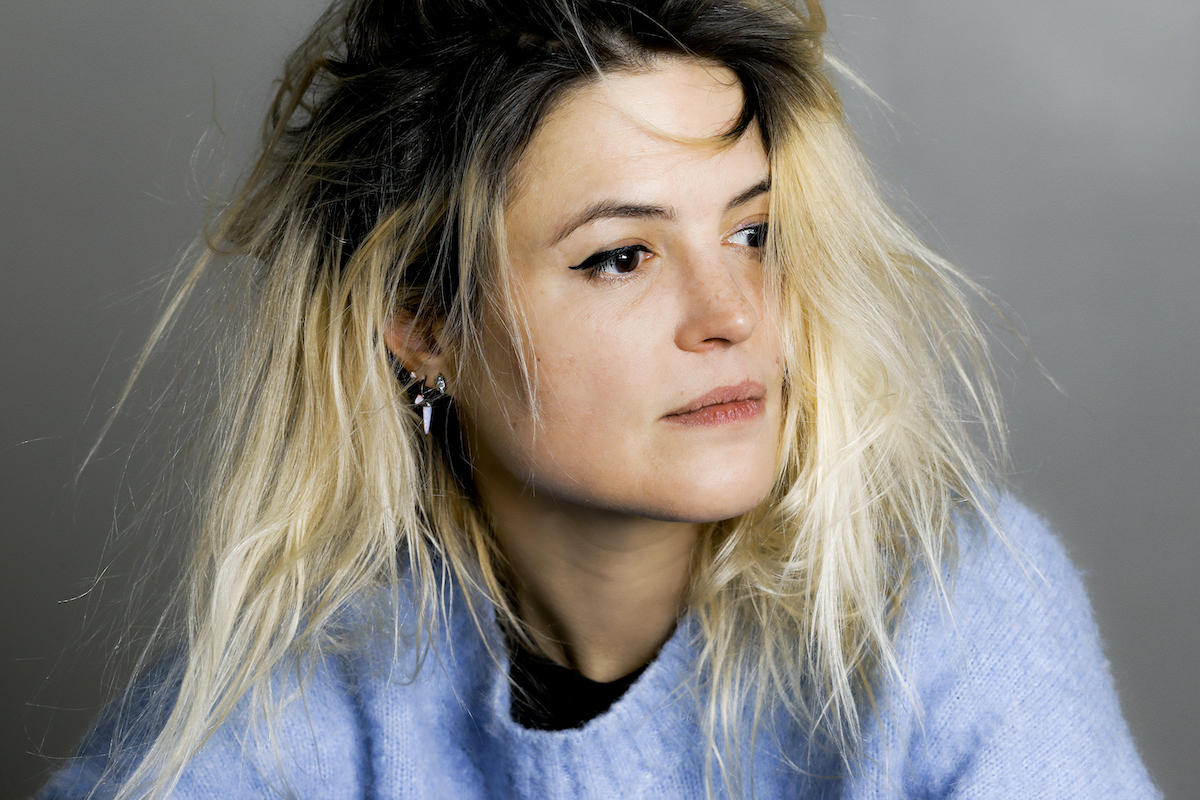 Alison Mosshart on The Kills, Female Influences, and Maintaining Her Independence
Alison Mosshart lives life by her own terms. The emblematic frontwoman began her career in 1995 with the Florida-based punk band Discount, touring extensively as a young teen. It was just six years later that Alison would found seminal rock duo The Kills with guitarist Jamie Hince. In early 2009, she joined Dead Weather, initially founded by Jack White, firmly welding her stature as one of the leading women in modern rock. Since then, Alison presented her first solo show in New York in 2015, designed a sought after capsule collection for R13, published Car Ma, a collection of personal photographs, short stories, paintings, and poetry, recorded Sound Wheel, a spoken word album, and released her first solo track, "Rise," alongside an accompanying music video. Our publisher and founder, Kristin Prim, recently caught up with Alison to speak about her newest projects, beloved guitars, and her ultimate female influences.
KP: I've been such a fan of yours for so long; I think I first discovered you in The Kills when I was about fifteen. Midnight Boom had just come out, so the year was probably 2008. I was immediately drawn to your vocals and arrangements, and from there I just deep dived into your whole discography. There is something about that era in rock, perhaps from 2000 to 2010, especially here in New York, that feels so far gone. What do you think it is about that era that made it so recognizable, so remarkable, and now so missed?
AM: I think that the answer is totally personal. I think it depends on how old you were then and if it was that coming of age time for you. I had just turned 20 in 2000. It was all about electric guitars, half broken amps, and a rattling emotional ecosystem. I mean, we were running around the country broke playing to 30 people. Life revolved around raw, fiercely loud music churning out of bodies that bent like rubber and flew around like projectiles. Youth. Exploration. Staying up all night. Creating constantly, endless coffee, grotesque bars in basements without windows, going to bed when the sun came up, feeling invincible. That all went into the music. Tromping around the Chelsea Hotel like I'd found Mecca. A wonderland. All that revved up adolescent obsession went into the melodies. The swagger. The lyrics. The hangover. The meeting of lifelong friends. Memories that forever stick with you. That was the beginning of The Kills so I see those years through the lens of that – the beginning of things. I am definitely nostalgic about those gigs and those tours and experiences. I could write novels looking out the window of that old car. But I was 20 and I was definitely living rough and things were crazy as bad as they were beautiful. I am thankful for those years but am just as excited at all times for whatever is coming around the corner.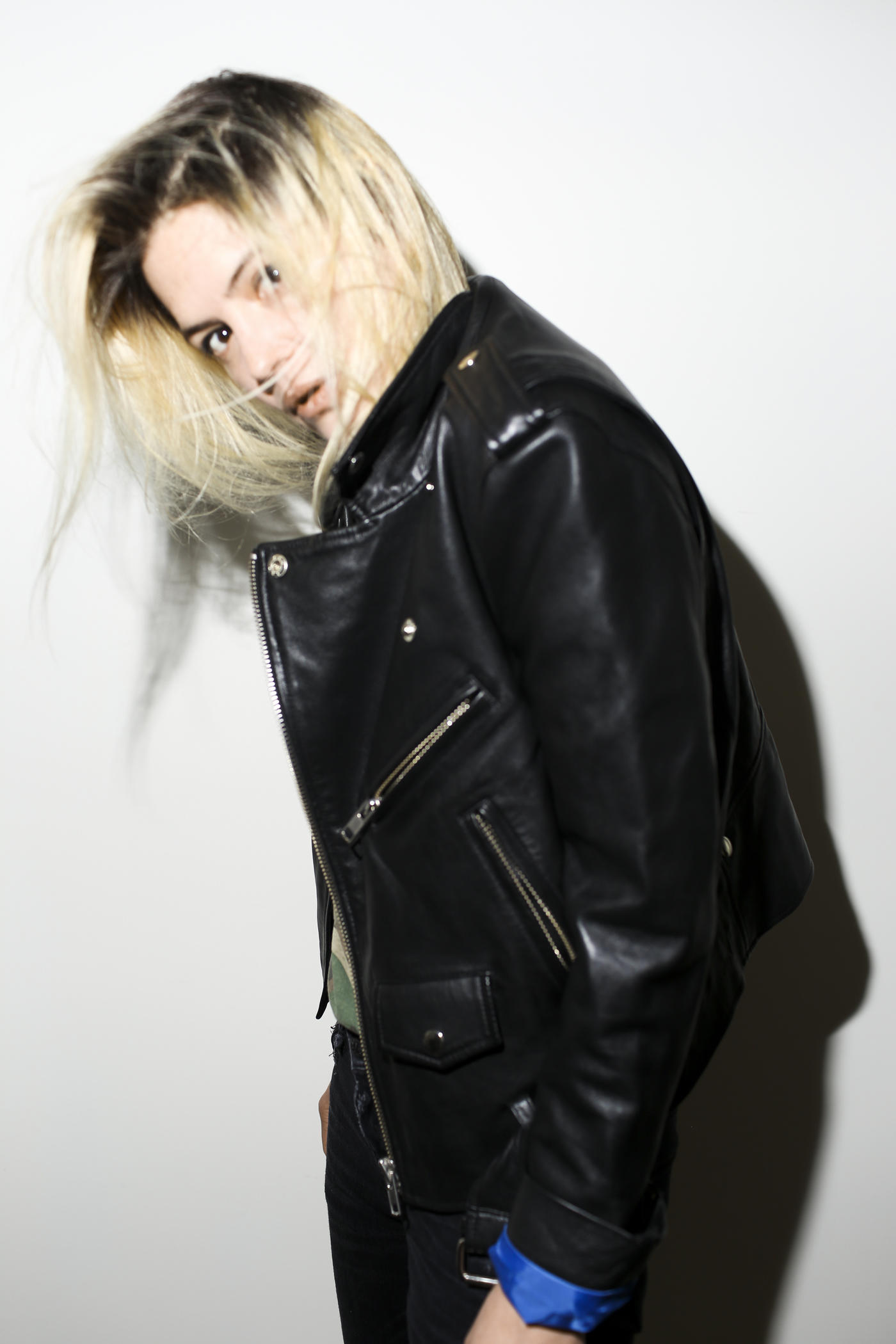 Photography: David James Swanson
"I could write novels looking out the window of that old car. But I was 20 and I was definitely living rough and things were crazy as bad as they were beautiful. I am thankful for those years but am just as excited at all times for whatever is coming around the corner."
KP: You recently released Sound Wheel, a spoken word album and companion volume to Car Ma, a collection of writing, photography, and art that you published this summer. What can you tell us about it? As a consummately multidisciplinary project, what led you to pursue such mediums?
AM: In November 2018 I did a painting show in Los Angeles called Los Trachas, and the work was very Los Angeles-esque. A lot of cars, palm trees, fire. I got on a real kick painting cars. Not long after that, I think around January 2019 or something, I was in New York for a week. I went and saw True West on Broadway, which blew my mind, and then I went to that big Warhol exhibition that was on at the time. I was hanging out at the Actors Studio watching people work out material, I went to the Outsider Art Fair, and I was painting a lot on the Bowery with my friend Danny Minnick at night. On the same trip I went to Richard Prince's studio and met him and had my mind big style blown by his work and him, like I'd found a long lost brother. We were talking cars and he was showing me all of this work he'd done with muscle cars and we were talking about that movie Vanishing Point, which I'm obsessed with. Anyway, it was one hell of a trip packed with wild inspiration and on the plane home I thought, "I gotta make something out of all of this inspired energy I'm feeling." And so that night straight off the plane I started writing Car Ma and worked on it every day for a month until it was done. It could have easily been 500 pages. Cars, art, music, literature, the ingredients of my existence for a lifetime… I had so much material that it was coming out of my ears. In the end I had to trim it down because the first run in 2019 came out like an art piece and I had to pay to print it and I couldn't afford to print an encyclopedia. Anyway, it was truly so much fun to make Car Ma. Zero rules. That painting show sparked a book and that book sparked a spoken word album and that album sparked a series of short film pieces. It's been a blast.
KP: As a guitarist myself, I have fallen in serious love with some of those that you've wielded throughout the years. Do you have a favorite guitar or any gear that you couldn't live without?
AM: I really like Gretch Corvettes. Again with the cars. Ha. I've had some Hagstroms over the years that I've loved but have destroyed. I adore 40's ¾ body acoustic guitars… mostly Martin's… though I have a dark burned black brown Gibson that I'm in love with, sounds so good, 1947 I think. Basically my prerequisite for guitars is that they don't weigh anything and sound a little out of control. I don't like carrying heavy things and I'm no virtuoso, so I like guitars that by nature seem to play themselves.
KP: "Rise," your first single as a solo performer, has just been released, though you've stated numerous times that you much prefer being in a band. What is it about that camaraderie or shared creative process that you prefer? Does it carry a different energy?
AM: I dig the shared experience. And I dig the back and forth, the energy exchange. The shared ups and downs. Working collectively on music makes it far more multidimensional I think, anyway. But I always write songs alone. I write them and push them as far as I can and then delight in the process of what another person is inspired to add or change, how they hear it, how they imagine it. It all becomes more interesting and beautiful.
KP: In a piece with The Independent you stated that "nobody tells me what to do. There's not any gender issue. My bands are the place where I feel like I am heard. Otherwise I would find another band." It's incredible – and certainly more unique than it truly should be – that you never fell victim to the trope of being "the girl in the band" the way that Kim Gordon or Karen O have shared, as Helen Brown mentioned in that same article. What do you think has led you to that level of freedom? Is there any advice that you would offer to women who wish to break free of those gendered stereotypes?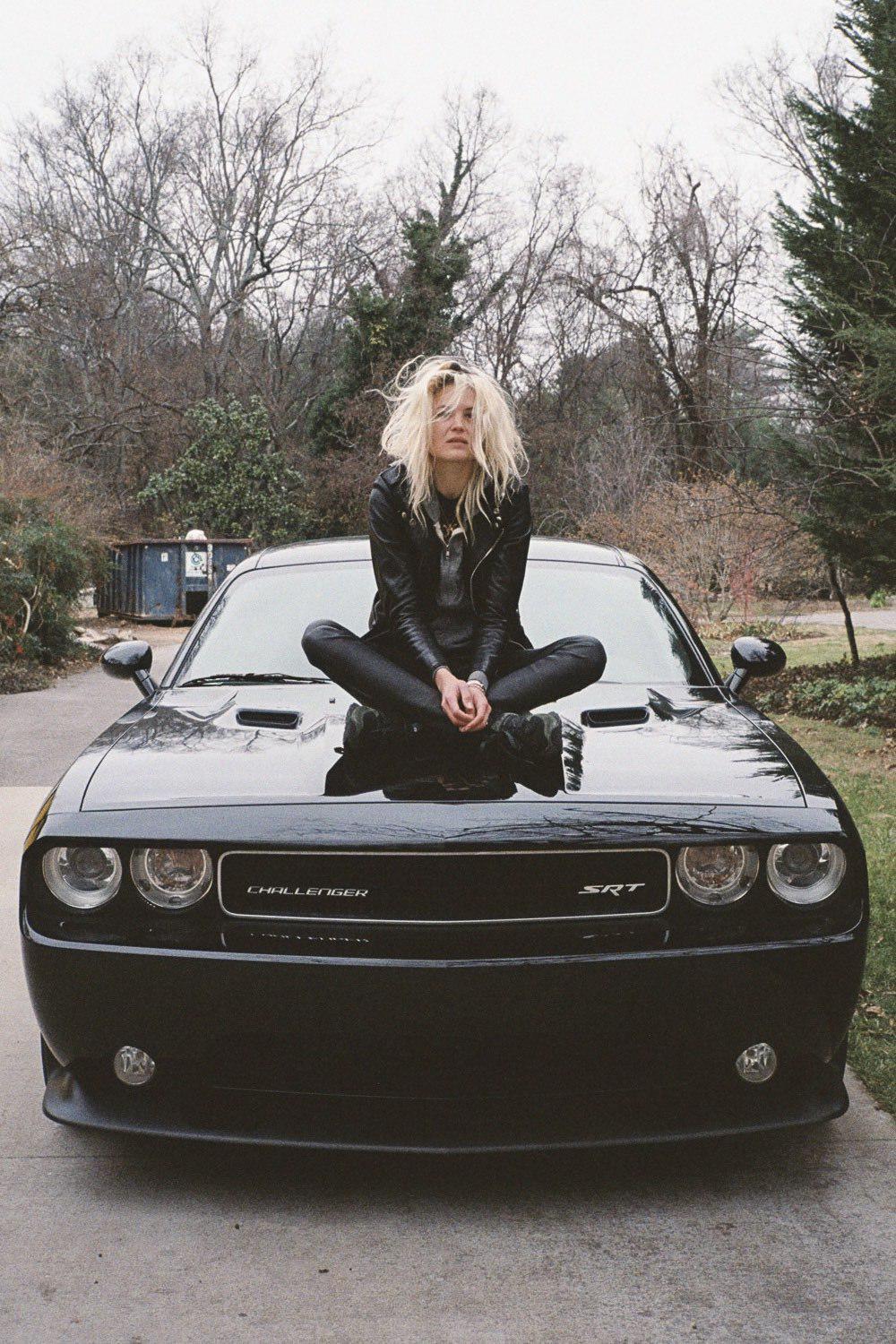 Photography: David James Swanson
"For me, it is about the work and creating the right environment to be the most creative, to be my best. Everyone benefits from holding one another up and supporting one another."
AM: The British press… I could count on one hand the amount of times that I wasn't misquoted or had whatever I said taken completely out of context within the British press to fit a preferred narrative. There is plenty of male ego bullshit in the music industry/scene. Plenty. I have had my fair share of scuffles. But within my bands, I certainly do not feel unheard by the people that I chose to work with and surround myself with. My chosen family treats me equally and respectfully. If that wasn't the case, I would move on elsewhere. For me, it is about the work and creating the right environment to be the most creative, to be my best. Everyone benefits from holding one another up and supporting one another.
KP: Are there any women that you looked up to as early influences in your career? Do you find yourself admiring any new people now?
AM: Patti Smith, Edie Sedgwick, Joan Jett, Debbie Harry, Joan Didion, Patsy Cline, PJ Harvey, Kim Gordon, Kathleen Hanna, Joan Mitchell, Gena Rowlands, Billie Holiday, Poison Ivy. Now, I'm really digging Starcrawler. And I'm loving what Billie Eilish is doing. I love MIA and War Paint and Savages and that new Fiona Apple record, Cat Power, Lucinda Williams, St Vincent, Lana Del Rey. Maya Hawke's new album is really beautiful.
KP: You've spoken about not feeling dressed unless you're in black skinny jeans, something that I, too, wholeheartedly relate to. I disavowed dresses and skirts from my wardrobe when I was about 18 and never looked back. I wear my black jeans to every single occasion, dressed up or down, until they have holes in the crotch (and sometimes even beyond then, too). You said that that you've "never been pressured to dress a certain way by anyone in the music industry, [but] people in the fashion industry try to get me in all sorts of things and I'm like, 'Fuck you.'" As someone whose career began in the fashion industry initially, I can second this as well. It takes assertion and an unwavering confidence to look as you please whenever you want. Is this something that came to you naturally, or did it develop throughout the years? What advice can you lend women who may seek to find such self-possession, if any?
AM: I have an aversion that's almost like an illness – a physical response/repulsion/panic to wearing something that I dislike. I have a sort of phobia when it comes to dresses and skirts. I wish I didn't but I just do. This began when I was around 2 or 3 years old. I would scream and squirm and fidget and fuss until I got my way with this. I was inconsolable until I was wearing something with actual sleeves and pant legs. I don't know where it came from, but it seemed to arrive the very minute that I could express an opinion. I have no advice other than to wear what you feel good in and don't be miserable over easily avoidable miseries.
KP: You just released a music video for "Rise," which you were able to shoot at home during quarantine. Your music videos, regardless of which band they were with, or even now with your solo release, have always been incredible. Do you have a favorite video that you've ever shot? Why?
AM: That's hard. There are so many that I love. But going back to the very top of this interview… There is a music video that Jamie and I shot for our song "Wait" on our very first tour. We shot it on Super 8 in my aunt's basement in Troy, Michigan. We used my cousin's disco light, a flashing light toy that I found in the closet there, and a tripod. A couple rolls of film. We're sitting on amps, playing the song, singing. It just does the job, you know, so simple, has the perfect feel, and it cost us about $20 to make. It wound up being shown at the Baltic Center for Contemporary Art in Newcastle. I remember going to that exhibition and seeing it on loop in this magnificent room and thinking, damn, how cool!
KP: You've had quite a prolific career across many disciplines and mediums. What is it that you have been most proud of, either in your work or within yourself?
AM: The thing I'm most proud of is The Kills. Mine and Jamie's friendship of more than 20 years. Our loyalty to our work together and to one another. Many partnerships in life do not last this long. We have put in the work, ridden the ups and downs, done things our own way, dedicated ourselves, and built our lives around our art and music together. I have been playing music with him for half of my life at this point! I think that's the damn coolest, and it's incredibly special.
KP: What do you think makes a provocative woman? AM: Brains and heart.